Archive | 17:55
7
Mar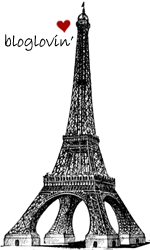 xoxo The Refined Palate
7
Mar
Grandma's Avgolemono Soup
Ingredients:
1 whole chicken
Chicken necks & backs (optional)
Water (fill pot to cover chicken)
4 carrots
4 celery stalks
3 potatoes
2 eggs
Lemon juice (to taste)
Rice ( or orzo)
Salt
Black Pepper
Clean your chicken making sure to remove any excess fat and then rinse under cold water. Place the chicken in a large pot and fill the pot with cold water just until the chicken is covered. Allow water to come to a boil, salt the water, then turn down to a simmer. Once the water is at a low simmer, skim the top of the pot to remove any oil or floating bits from the chicken. Leave chicken to simmer for ideally at least 2 hours. Bring the water back up to a boil and add the carrots and celery. Allow the carrots and celery to simmer for 20-30 minutes before adding the potatoes. Add potatoes, then after another 30 minutes or so, remove everything from the pot; the chicken and all the vegetables. Put the chicken and vegetables in a separate roasting pan and set aside.
Strain the broth and place it back into the pot; add rice, more or less depending on how thick you want the soup to turn out.
While the rice is cooking, beat the eggs with the lemon juice in a separate bowl. Slowly add spoonfuls of the hot broth to the egg and lemon mixture to temper the eggs. If you added the egg mixture directly to the broth you would end up with scrambled eggs. After tempering the egg mixture, add it to the entire pot of broth and rice. The eggs in this recipe are used to give a smoother, thicker and richer texture to the broth. You can see the difference the eggs make from the picture of the plain broth above compared to the finished product below.
Adjust salt and lemon to taste. Top the remaining chicken and vegetables with melted butter and place under the broiler until the chicken is golden brown and crispy.
Serve soup alongside the broiled chicken and vegetables.
Avgolemono is a traditional Greek chicken soup. In Greek, avgolemono literally means egg and lemon. This particular recipe has been in my family for several generations and continues to be one of my all-time favorite dishes. I have tasted various versions of this soup and this recipe still ranks as the best. In my opinion it is the perfect chicken soup. This is my go-to meal anytime I am feeling under the weather because it literally makes me feel better instantly.  Try out my recipe, you won't be disappointed!
xoxo The Refined Palate
© 2011 Xristina Miros